An Evening with Arte Tedesco and Fred Delu
August 1, 2019 @ 7:30 pm

-

10:00 pm

$10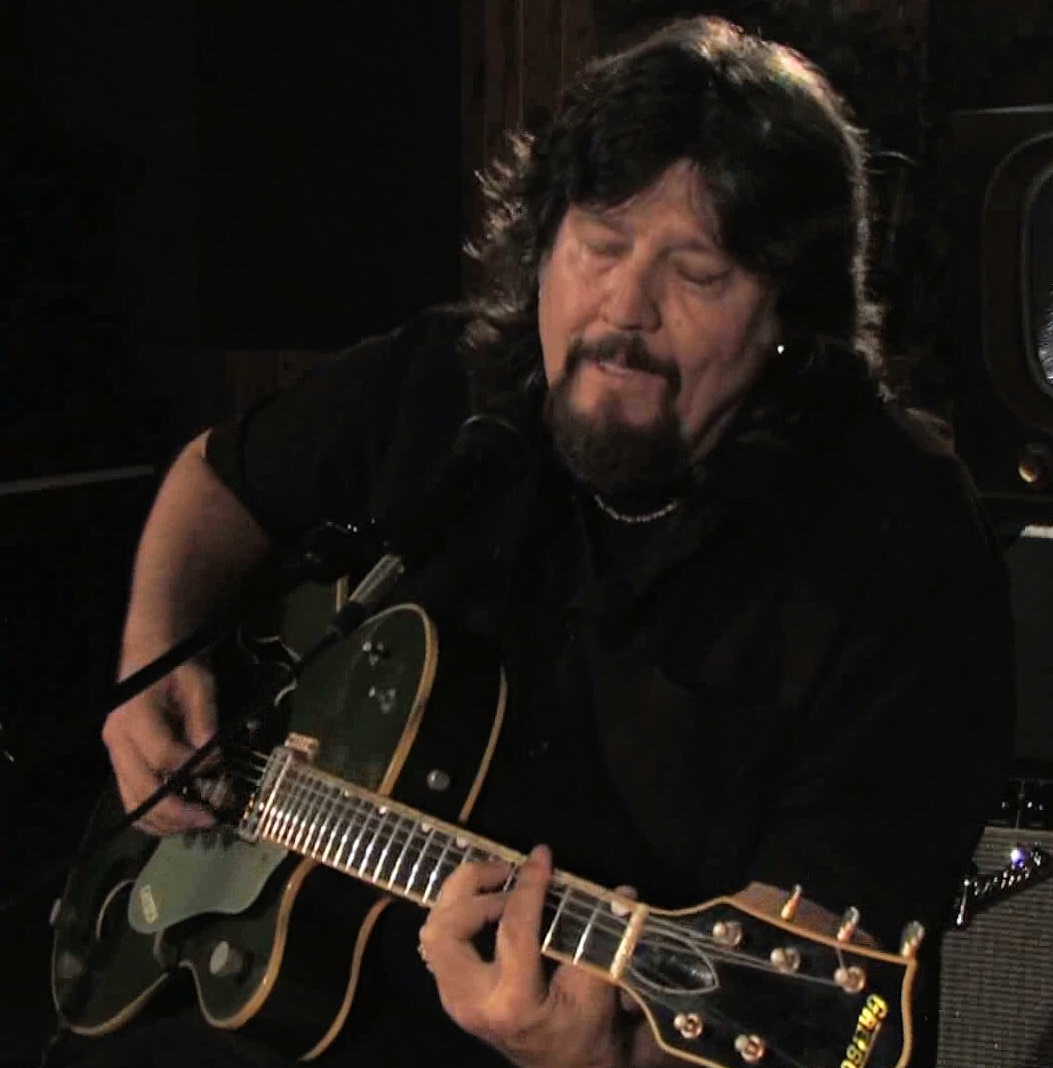 Songs From The Book of Life! His…And Yours!
During the '70's and '80's, Arte stunned audiences with his powerful, emotionally charged voiceaccompanied by a "machine gun" acoustic guitar style. His first concert performance was at the "One World Festival of Music" in 1971 held at Pitt Stadium before a crowd of 30,000.
In concerts, festivals and clubs he became somewhat of a legend, sharing his original music in Western Pennsylvania, and parts of Ohio, West Virginia and Maryland. In Pittsburgh, he became known as Rockand Roll's "Dangerous Man".
Enthusiastic audiences came to expect the unexpected, and Arte delivered—both as a solo artist and as the lead singer and songwriter with THE HAYWIRE BAND and (later) ARTY and the IGNITERS. Fans will remember that he was on the first WDVE: Pittsburgh Rocks album, and later, with HAYWIRE, he released his first album, Silver Wings.
In the mid '80's, again with HAYWIRE, Arte released a regional hit single—"Dangerous Man" with a music video that was aired nationally on the USA Network, as well as on over 150 independent TV stations across the country in a syndicated music video program—Odyssey! A second album followed in 1986, Arte and the Igniters.
In 1994, Tedesco recorded his third album with the Granati Brothers, a.k.a. "G-Force", a powerhouse rock band and a major force on the Pittsburgh music scene. This album, entitled "Dangerous Man", has another version of the song as well as other crowd pleasers; "Special Lady", "All of Me" and "Where Will You Go?". These songs are available individually, or as part of a downloadable album onwww.ArteTedesco.com as well as at Amazon.com, iTunes, cdBaby and a host of other websites.
Arte's fourth album, Florida Dream was released in November 2010. It had a tropical feel and featured new takes on a few nostalgic favorites; earlier songs that had never been recorded, as well as some new material. Listeners can find Arte Tedesco's music on Spotify, iHeart Radio, Amazon and iTunes.
Now after spending 2 decades writing and producing music for television, film and video, Arte is bringing back the energetic and soulful live performances that have earned him his unique status among the legends of Western Pennsylvania Roots Rock. His music spans the spectrum of human emotion, seasoned with a soulful blend of rock, jazz and blues. He has just completed his 5th album, Lightning Strikes!, and is rehearsing with a new band.
Arte is dedicating an open-ended series of upcoming concerts to benefit Building Homes for Heroes, a non-profit organization that builds and remodels homes for our combat wounded veterans returning from the wars in Iraq and Afghanistan. They then give the homes to the veterans and their families—mortgage-free!
Arte (who is a veteran himself) met this group during the production of a fundraising video and the experience deeply moved him and compelled him to find a way to help. The result is what he is callingThe Road Home Tour, an open-ended series of benefit concerts. Arte Tedesco is looking forward to taking to the live stage again while supporting this important cause.
Official Website: www.ArteTedesco.com
Official YouTube Channel:https://www.youtube.com/channel/UCN4MRCF2PcmINgrPD0Atl2g?
Facebook: Arte Tedesco Fans
Former lead singer/writer for The Haywire Band
BYOB listening room
Doors open one hour before show
#steamworkscreative #listeningroom
#acousticmusic #singersongwriter
#SitBackRelaxListenToTheMusic