Friday , June 8th, 2018 – 8PM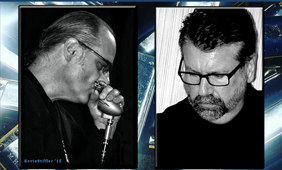 Harmonica and Upright Bass? How about a little guitar? And don't forget the Sousaphone!
Yes, you heard that right! Charlie Barath will be teaming up with his favorite Upright Bass man in the 'Burgh, Bob Insko, for this very special evening of Blues (and more!) at Pittsburgh's newest intimate listening room, Steamworks Creative! Not only will Bob be holding things down with that big, beautiful Bass Fiddle, he's threatening to break out his Guitar AND his Sousaphone!
Imagine, if you will, a venue where people go to listen to Live Music, and do nothing but sit and listen to Live Music! (I know… weird!) Steamworks Creative is the creation of John Vento, and is fast becoming a favorite place for musicians and music lovers alike!
It only seats 50 people, so get there early!
BYOB and a $10 cover.