Donna O and Ray Cygrymus
January 14 @ 8:00 pm
$10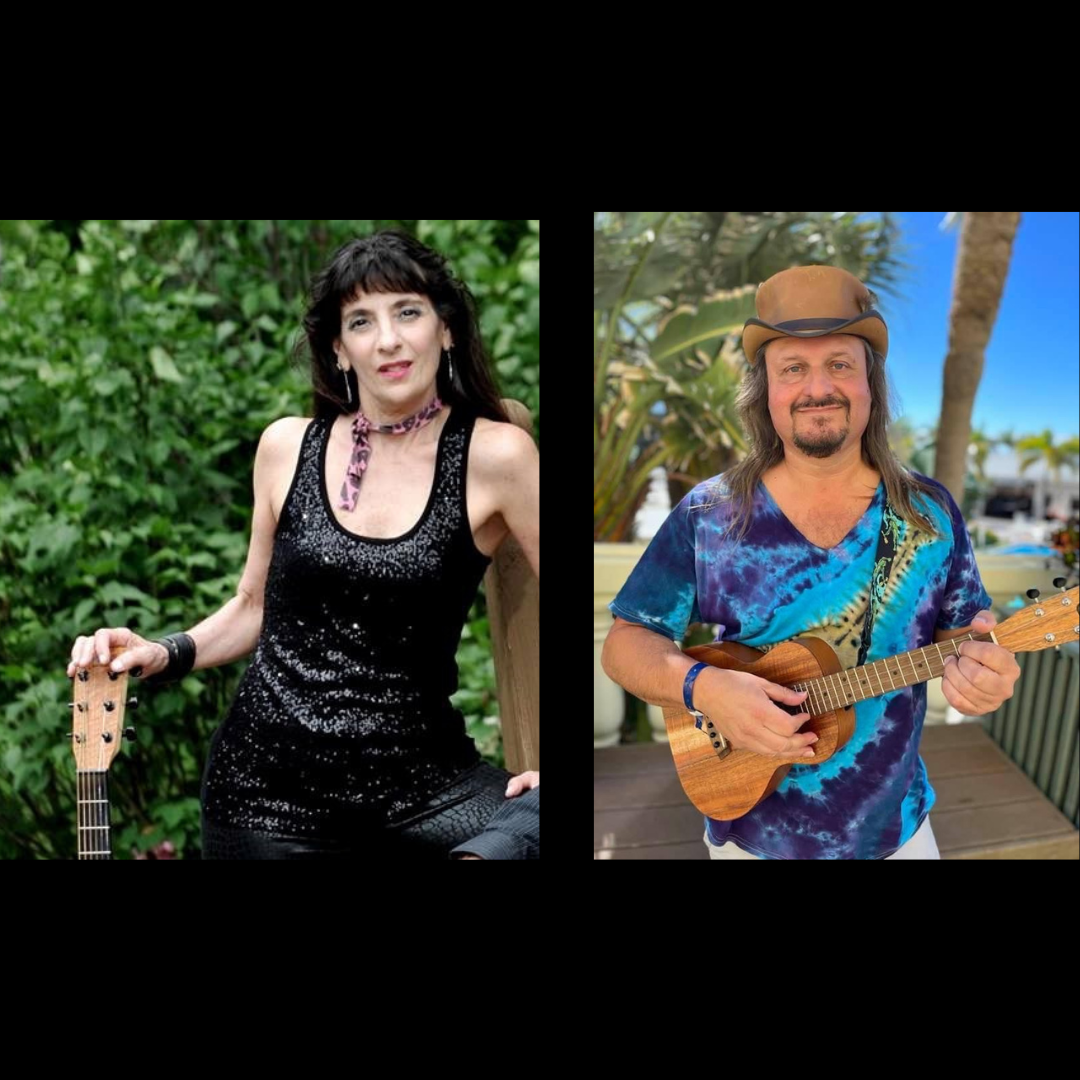 Donna O is a local singer/songwriter/guitarist. She covers everything from the Beatles to Lady Gaga and everything in between.  Donna also performs her original songs.

Ray Cygrymus
Ray has taught elementary school music for over thirty years, most recently specializing in ukulele instruction in the classroom. He has lived in the Pittsburgh area his entire life, and attended Duquesne University where he earned a Bachelor's Degree in Music Education, with an emphasis on voice.  Ray has performed in many musicals and plays with theaters throughout the Pittsburgh area and has fronted many rock bands where he was the lead singer and played various instruments.
Ray's goal is to share his knowledge and experience to influence other ukulele players to look at their instrument in a different way by gaining knowledge of different techniques, expanding new skill sets, and effectively using sound effects. Ray hopes to continue to grow, entertain, inspire, and educate the world on the beauty and diversity of this spectacular little instrument that brings people together in such a big way! YouTube@SURFN-RZ/Facebook@surfn-rz.